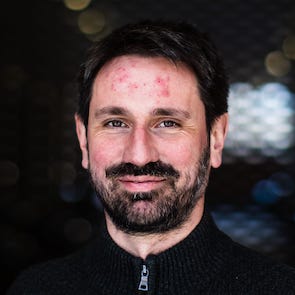 David is the Commercial Director of CameraForensics. His core focuses here are people and partnerships – whether that's the team, technical collaborators, international partners, the law enforcement community or government agencies. He wants to see issue of online safety rise on the global political agenda and views CameraForensics as ideally placed to protect people from crimes grooming and sexual exploitation.
David graduated as an Electrical and Electronic Engineer from the University of Bristol and soon moved into software development, becoming increasingly involved in project and commercial management roles as his career progressed.
He is inspired by the CameraForensics technical team, our like-minded collaborators and, of course, the user community who put the tools we design into practice to help the most vulnerable.