Research and development partners for LEAs and government organisations
We work in partnership with agencies worldwide to undertake innovative research and development projects, supporting the progress of online imaging forensics and open source investigations.
We work with cutting-edge ideas and unprecedented digital solutions, going beyond what's already possible to break novel ground. Our skilled team can build tailored solutions with powerful functionality and creative capabilities. We have the flexibility to cover a variety of requirements, backed by the capacity to process images and data on a huge scale.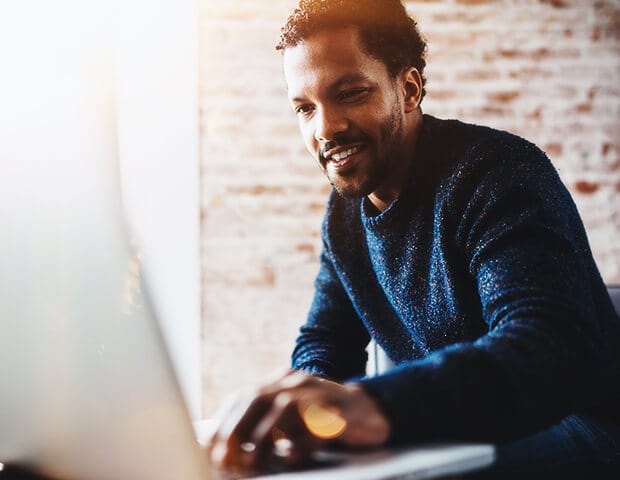 Innovative Developments
We are experts in software engineering with a dedication to develop innovative techniques to support investigators of online crime, particularly those working to help safeguard victims of child sexual exploitation (CSE), and mitigate the progression or impact of these crimes.
Working across both long and short-term projects, we utilise the latest insights and technology developments to inform and influence our work, collaborating at each stage to ensure successful engagements every time.
Capabilities
We can build tools to aid challenges in image and video forensics, data processing, intelligence extraction, and online investigations. We specialise in working with vast amounts of video and image data to identify and analyse valuable data.
Our scope of expertise and capabilities includes the following:
Web crawling

Our team is at the cutting-edge of web crawling, working on independent and funded innovative web-crawling projects, with experience building novel solutions.

Image and video processing

Our image processing abilities are powered by our own, and third party, algorithms giving us the capacity to process billions of images and videos in order to extract pertinent information.

Searching at massive scale

We can deploy architectures to support the searching across billions of records in a horizontally-scalable fashion. An example is our system that facilitates searching across several billion Microsoft PhotoDNA hashes in sub-second timeframes.

Horizontally scalable solutions

Data is always increasing, so our systems can be designed to a suitable scale alongside your demand for volume.

Cloud-based infrastructure

We work with cloud-based infrastructure so we can design systems with greater capacity, scalability and flexibility.

Open-source intelligence

There is extensive open-source platform expertise within our team, allowing us to create solutions that leverage information from the open web for added intelligence.

Dark web expertise

Working with our partners, we have experience building solutions for searching and extracting intelligence from the dark web.

Data supply

We can supply extensive data to support your innovations, such as APIs, Machine Learning classifiers, and other products or systems
Our Projects
We have worked on exciting projects with a variety of organisations, including government bodies, private technology providers, and law enforcement agencies.
---
Collaborate with us
We invite any organisation looking to expand their investigative technologies or explore unique challenges to work with us. We are always willing to rise to the challenge and find new ways of solving complex problems.
Contact us to start a conversation about how we can work together to create new solutions.